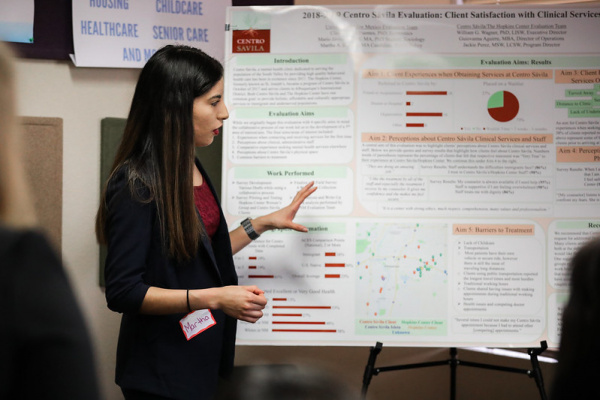 Have you been considering a career change or advancing your skill set in your current field? Are you looking for marketable skills that will allow you to join a field where you can make a difference in your community?
Economic uncertainty, poverty, education equity, access to health care, and climate change are among the challenges facing the state of New Mexico.
The UNM Master of Public Policy trains analysts who serve the public by identifying and championing place-based and data-driven policy solutions to these challenges.

We combine the analytical firepower of academia with a participatory approach that incorporates community knowledge and recognizes the power dynamics that arise from gender, race, and class.
Our graduates are equipped to improve policy making and program evaluation in local, state, and national government agencies; Native communities; and in the private and non-profit sectors.
We are looking for applicants with intellectual curiosity, passion for problem solving, and dedication to community service. Members of underrepresented communities are strongly encouraged to apply.
To learn more about this exciting and sought-after degree join us for a free online information session on October 1, from 12:00 - 1:00. Register for free here: https://www.eventbrite.com/e/unms-master-of-public-policy-online-info-se...