November 16th-18th, 2022
In 2020, the New Mexico Association of Grantmakers (NMAG) and United Way's Center for Nonprofit Excellence (CNPE) joined forces to become Groundworks New Mexico. This will be Groundworks' inaugural convening and we are thrilled to bring you three days of thoughtful, substantive, and timely educational offerings to help empower and re-energize you and your organization.
Local and national speakers will cover topics such as organizational racial equity, the social and economic contributions of New Mexico's nonprofit sector, how nonprofits can increase funding from national organizations, improving board governance, and trust-based philanthropy. Throughout the conference we have built in health and wellness activities, as well as meaningful networking opportunities.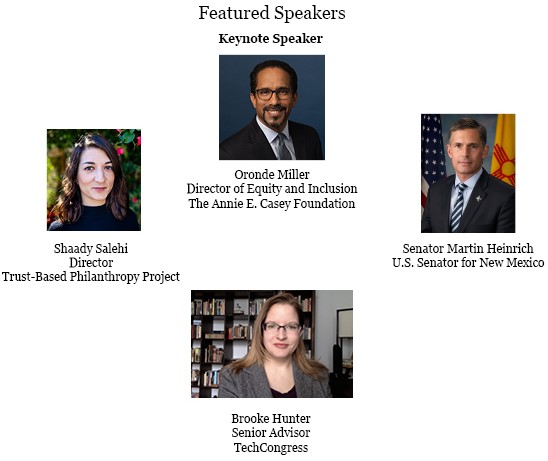 Who should attend: staff, executives, and board members from nonprofit and funder organizations, as well as capacity providers, governmental funders, investment organizations, financial institutions, nonprofit consultants and businesses.
For sponsorship opportunities, please email [email protected]