Wise Fool New Mexico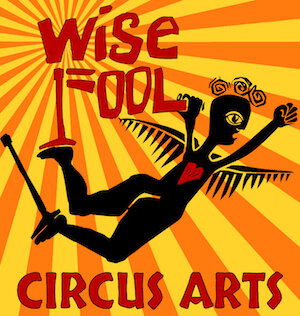 Mailing Address:
1131 Siler Road, Suite B, Santa Fe, NM 87507
County of Location:
Santa Fe
NTEE Code:
A- Arts, Culture and Humanities, B- Education
Mission Statement:
To ignite imagination, build community and promote social justice through performance and hands-on experiences in the arts of circus, puppetry and theater.
Primary Programs:
Wise Fool offers a combination of non-competitive activity and creative self-expression through circus arts that empowers communities of youth, adults, and families. "Circus Arts" include trapeze, aerial fabrics, unicycling, juggling, clowning, stilt-walking, partner acrobatics, puppetry, and the creation of giant puppets.
We offer programs throughout the year. Youth programs follow pathways starting with in-school Circus Comes to School and advance during Afterschool Fools, camps, and intensives such as Teen Troupe and Teen BUST! Adult programs are extensive, and as part of training, everyone is encouraged to perform in our seasonal cabarets and performances.
We are a Social Circus organization with equitable access regardless of age, gender, ability, body size, or income, and intentionally we service the LGBTQ+, disabled, and disadvantaged communities alike. As a Social Circus, we keep programs affordable, and our "no one turned away" policy assures the availability of scholarships.
Other Programs:
Since 2000, our puppets have mesmerized and entertained many Santa Feans, when they parade during community events and call to action at demonstrations. Each year we create original productions we have offered in Santa Fe, such as Circus Luminous, CircAspire, Ignite, and BUST!
Populations Served:
All Populations, Children and Youth, Disabled, Gay, Lesbian, Bisexual, Transgender, Low Income
Counties Served:
Bernalillo, McKinley, Rio Arriba, Sandoval, Santa Fe
Annual Budget:
$250,000 - $499,999
Executive Director:
Alishiya Kapoor, Kristen Woods
Accepts inquiries:
Accepts inquiries about volunteering, Accepts inquiries about board member positions
Nonprofit Status:
Has 501(c)(3) nonprofit status from the IRS, Is registered as a Nonprofit Corporation with the State of New Mexico
Types of Services Offered:
Direct Services, Community Organizing