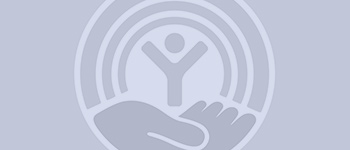 East Hartford, CT - Everyday Democracy is seeking proposals by Feb. 15 for its "Strong Starts for Children" initiative in New Mexico.
The initiative will help up to five New Mexico communities find ways for all kinds of people to think, talk and work together on issues related to the success of all children from birth to eight. Everyday Democracy will help these communities build on what they're already doing, and involve all kinds of people in talking and taking action on success for children. We will provide resources and tools to sustain public participation that leads to problem solving.
Funding of up to $50,000 per select community will support planning, staffing and logistical expenses, and implementation of action ideas.
"We are honored to work in New Mexico, a place where there is deep wisdom that has grown out of social, cultural and governance traditions," says Martha L. McCoy, executive director of Everyday Democracy. "We're looking forward to helping communities build on what they are already doing to create success for all children and to provide them with the resources and tools to sustain their work."
Everyday Democracy invites organizations with tax-exempt, 501(c)(3), or Native Sovereign Nation status to apply on behalf of community coalitions working in the following areas:
• Albuquerque area
• Las Cruces/Anthony area
• Hobbs area
• Farmington/Gallup area
• Pueblos
Please see the Request for Proposals (http://www.everyday-democracy.org/admin/Document.99.aspx) for details about the initiative and for application guidelines. Note that Everyday Democracy is requiring all who apply to register at least one person for an informational teleconference/webinar. This will be a chance to hear Everyday Democracy staff explain the initiative, and for applicants to ask questions. See the RFP for instructions on how to participate.
Webinar/teleconference dates and times:
• January 12, at 11am Mountain Time
• January 14, at 1pm Mountain Time
• January 20, at 1pm Mountain Time
The Strong Starts initiative is part of the Our Voices, Our Children initiative of the W.K. Kellogg Foundation.