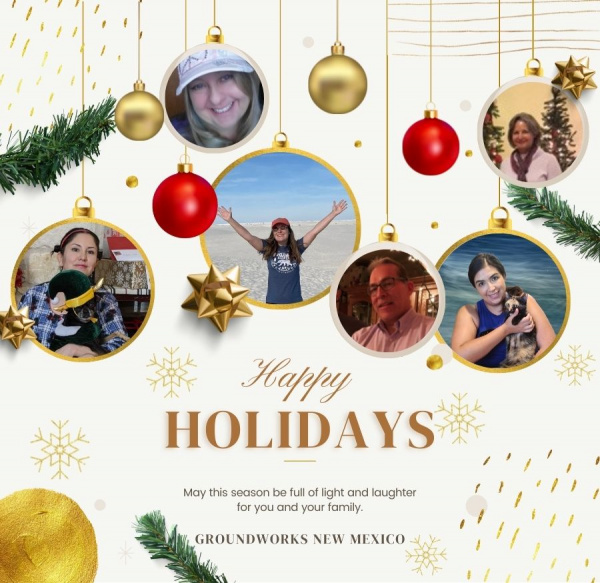 Groundworks New Mexico will be closed from December 24th through January 3rd to allow our staff to take a break and enjoy the holidays with their families.
We are looking forward to 2022 and sharing our new projects and accomplishments with you.
Happy Holidays from the Groundworks Team.
Stay safe.