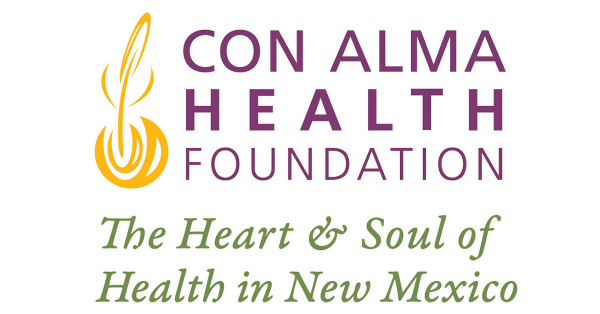 Con Alma Health Foundation, a member and partner of Groundworks, invites nonprofits working to improve health in New Mexico to apply for a grant.
Con Alma Health Foundation's 2022 Grant Cycle is now open, and will close Thursday, June 30th, 2022 at midnight 12 a.m. Con Alma provides grants to eligible nonprofits whose work incorporates an equity and social justice lens to ensure that New Mexico's diverse populations and communities have full access and opportunities to lead healthy lives.
Con Alma awards up to $25,000 to nonprofits addressing the health and wellness of the diverse peoples of New Mexico. Awards support a wide range of projects, initiatives, and organizations through three types of funding opportunities (General Operating, Project Support, and Technical Assistance Support).
For guidelines and more information, please visit the "For Grant Seekers" page: https://conalma.org/grantmaking/for-grant-seekers/
To receive current grant-related communications, sign-up for 'Grant Cycle Information' updates by clicking here: https://conalma.org/newsletter/ or by texting GRANTCYCLES to 22828.
Con Alma's 2022 Grant Cycle closes Thursday, June 30th, 2022 at midnight 12 a.m. – Assistance with grant portal submission is not available after 5pm.