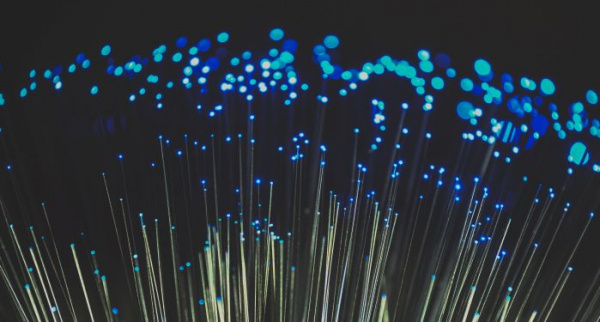 Since Fall 2020, Groundworks New Mexico has been grateful to coordinate the New Mexico Broadband Collective. The Collective began as a diverse group of funders, tribal, nonprofit, and government representatives from throughout New Mexico who believe it is necessary to have a statewide approach to ensuring broadband services for all New Mexicans, especially in our communities most impacted by the lack of broadband connectivity. We are incredibly proud of what this Collective has been able to accomplish and are pleased to turn the grantmaking and coordination component of the Collective over to our close partners at the New Mexico Foundation while we continue to advocate and educate our members about the need for broadband equity in New Mexico.
This past year the Collective awarded nine Broadband Equity Grants and nine Broadband Technical Assistance and Grantwriting Grants to communities across New Mexico. The grants were selected by a grantmaking committee of community volunteers and funded by multiple local, regional, and national sources. These grants have allowed our communities to take important steps towards identifying solutions, making plans, building community engagement, and accessing the historic amount of federal investment coming to New Mexico for broadband infrastructure and digital equity. To learn more about the Broadband Equity Fund Grantee Partners, please visit the New Mexico Foundation's website. Stay tuned for the announcement of the Broadband Technical Assistance and Grantwriting Grantee Partners!
In September, nearly 70 broadband equity leaders from across the state of New Mexico joined the New Mexico Broadband Collective's fourth virtual Summit. This Broadband Collective Summit brought together individuals and organizations engaging in work to address these important broadband service and digital literacy gaps for a morning of learning, sharing, and discussing. With the support of the New Mexico Foundation, several communities were able to host live watch parties for broadband champions in their area to participate in the Summit.
"Having the ability to stay connected online in an ever-increasing digital world is vital," said Senator Ben Ray Luján. "These grants from the New Mexico Broadband Collective, many of which are going to Tribal, rural, and communities of color, will help bring us closer to our goal of 100% connectivity in New Mexico. I look forward to seeing all of the good that is going to come from these investments in our internet infrastructure and to continuing to push for broadband equity for all."
Groundworks is thankful for the support of the committed partners and funders in the Broadband Collective including the New Mexico Foundation, the Los Alamos National Laboratory (LANL) Foundation, the Community Learning Network, the Microsoft Corporation in partnership with Purdue University, the W.K. Kellogg Foundation, the Con Alma Health Foundation, the New Mexico Foundation's Vecinos Fund, the First National Bank Texas, Wells Fargo, the Broadband Collective grantmaking committee, and individual donors.
For more information about the New Mexico Broadband Collective, please contact Kimball Sekaquaptewa ([email protected]) or JoAnn Melchor ([email protected]).