Board Roles & Responsibilities
Description
As volunteer leaders, Board members play an important role in the success of a nonprofit. Strong boards gain credibility, provide access to the community and resources, and serve as effective advocates.  In this session we will clarify the roles and responsibilities of the Board as a collective and the individual Board member. We will distinguish the Board's responsibilities from the Executive leader and the staff noting the shared responsibilities between the two. All levels of board experience are welcome.
Key Learning Objectives
Clarify roles & responsibilities
Level:  All levels
Presenter: 

Linley Brumell Daly, CPC, ACC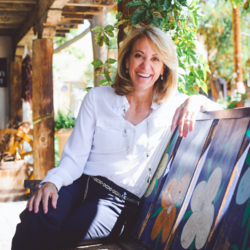 President and CEO of Daly Consulting, Linley Daly is a consultant, professional coach, speaker, and philanthropy leader. With more than 20 years' experience in raising capital, endowment and operational funds, she supports nonprofits and their leaders through energizing coaching, strategic planning expertise. Linley has also served the Association of Fundraising Professionals in many capacities, including President of AFP, New Mexico Chapter in 2015 and as a two-term member of the AFP International Committee for Membership/Chapter Services. In 2016, Linley was named Outstanding Fundraising Executive.
When
October 14, 2021 9:30 AM through 11:30 AM